Empowering women all around the world.
follow your dreams
There often feels like there's a barrier between you and the things that you admire.

As a young girl, one of the major highlights of my childhood was being able to occasionally visit a very special Bead Shop in Colorado. It felt crazy to think that I might be able to create anything as dazzling as the brilliant crystals of every color, shape, & size that filled my world. With these small, simple materials, the possibility for creations was endless. All I wanted was a piece of that world. I never would have dreamed that I'd someday create a similar world of my own…

When I eventually graduated with my Master's in Social Work from the University of Central Florida, life's little pressures started to set in, and making time for my hobby became harder and harder. Even though I now had more responsibilities and less free time, stepping away from doing what I loved felt wrong. I decided that if I was going to be able to continue, it may be time to take my old hobby a bit more seriously...

When I finally began selling my life's work, the response from the community was OVERWHELMING.

I started by selling at private ladies' nights, festivals, venues, online, boutiques, art shows, & hotels. Through the massive amount of love and support from customers, it became clear that what I was offering with my process was something that people weren't finding elsewhere. The individualized, handcrafted care that went into all of my products fostered a bond between my customers, my products, and myself. With such a product on my hands that really meant something to people, I knew that it was time to give my work a more permanent home.

Fast forward to today and my jewelry finally has the venue I've always wanted for it! It was very important to me that even as my business grew larger and larger, I never stopped putting the exact same amount of care into every piece. No matter what happens, all of my work will always be handcrafted with the utmost love and care, using the finest, longest-lasting materials available. It's tremendously important to me that my jewelry always has those qualities that made it special in the first place.

Crafting unique jewelry has always been my passion! Because it started as a hobby, I was able to experiment and learn my craft in unconventional ways- ways that led me to create some of the one-of-a-kind items you can see in my store today!

It's never too late to follow your dreams. Browse our store now to find out what happened when I followed mine!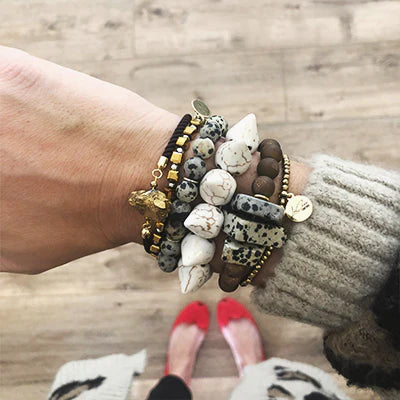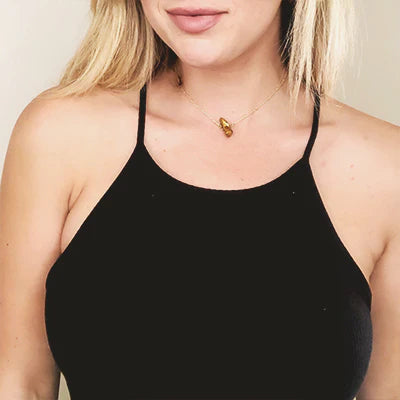 Our Core Values
We believe in the traditional craftsmanship and artistry that goes into every piece of jewelry we make. Every single one will be handmade, inspected by our team members before it's shipped out to your doorstep.
We put the customer at my center to ignite their desire for unique style and create a memorable experience everywhere they go.
To be the world's most trendy and fashion-forward jewelry brand
We want you to feel unique and be the center of attention when walking into any room.

Keep in Touch with Us. SEND US AN EMAIL.