Do What You Love,
and Get Paid
BRAND AMBASSADORS
LEARN HOW YOU CAN START EARNING MONEY JUST FOR SHOWING OFF YOUR STYLE.
GET 20% FOR EVERY SALE YOU REFER
While there's no required opening purchase for this program, it is recommended you have pieces to style, so you can start sharing the looks with friends, family, and your social network. When placing personal orders for yourself, there is a minimum $100 order required to checkout.
Once someone uses your discount code and/or unique referral URL to make their own purchase, you will receive a 30% commission of their total order!
Check out how it works:
Shop and Save
Shop a la carte for your LaCkore Couture favorites, or select a pre curated stacks that contains our staple and seasonal best sellers that best suit your personal style! We will give you a personal 20% discount code for your purchases.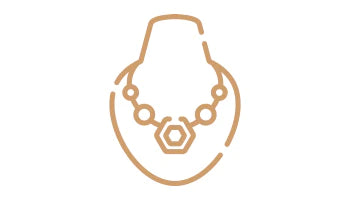 Shop Your Style
Spread the word! Share your LaCkore Couture looks with your family and friends. Style your LaCkore Couture and show off your favorite looks on ALL of your social media networks (Facebook, Instagram, Pinterest, Twitter, TikTok, etc)! Have fun and try new stack combinations from our LaCkore Couture collection.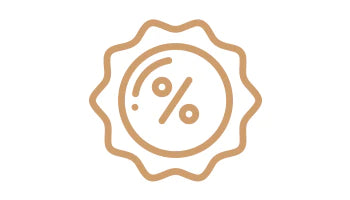 Give discounts
Let everyone know when special sales are going on, share your unique discount code, and encourage them to buy using your discount code when new releases arrive! You will also have a unique referral link/url that you can share to ensure you are credited for sales you refer.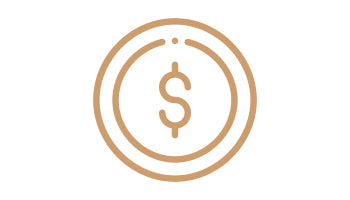 Get Paid
For every sale you refer, you get a 20% commission! You can earn as much as you want. We pay out every single month!
746

BILLION ONLINE SALES BY 2025

24

HOURS A DAY ONLINE SHOPPERS

2127

MILLION ACTIVE SOCIAL MEDIA USERS

12

NEW SOCIAL MEDIA USERS EVERY SECOND
EARN PASSIVE INCOME
Earn 20% commission on all sales you refer. Earnings range from hundreds of dollars per month to our highest earners making full-time salaries.
DISCOUNTED PRODUCTS
Get a 20% lifetime discount on products and continue to receive discounts when you shop new arrivals.
BE YOUR OWN BOSS
Work on your own time and when it is most convenient for you. There isn't a minimum amount of time required.
MARKETING MATERIALS
Receive all the marketing materials (display stands, jewelry trays, business cards, flyers, etc.) from us to get your started when you purchase a kit.
TECHNICAL SUPPORT
We are always a quick response away to get your taken care of. We pride ourselves on being here for you.
CLOSE COMMUNITY
We believe in empowering women across the world to become independent business owners.
GREAT QUALITY PRODUCTS
We pride ourselves in the high quality of all our products and we hope you notice the difference too.
AFFORDABLE PRICES
We believe our prices are the most competitive in the industry, which makes it easier for you to sell.
APPLY

SHOP

STYLE

SHARE

COLLECT
AMBASSADOR PROGRAM REQUEST FORM
Once your application is filled out, it will be reviewed. If your application is approved, you will receive further instructions to create an online account where you will manage your sales, commissions and Brand Ambassador purchases. Perks of being a LaCkore Couture Brand Ambassador:
All LaCkore Couture Ambassadors are given a generous 20% discount on LaCkore Couture designs to assist in staying on trend and creating original content using our latest designs
Exclusive access to first looks and promotional information BEFORE released to general public
Bonus Opportunities which include FREE LaCkore Couture Designs and/or Cash Incentives
Support system of like minded individuals sharing the same goals
Here is how the program works:
All ambassadors are required to first purchase a minimum of $100 of LaCkore Couture designs to get started wearing and promoting it on your social media!
Promote LaCkore Couture by styling purchased designs according to your personal style and aesthetic and posting on social media using your sharable URL, unique discount code and tagging LaCkore Couture #LaCkoreCouture #OG
When your followers shop through your unique sharable URL, input your unique discount code, or select your name at checkout on https://www.lackorecouture.com, YOU will receive 20% of the sale.
The more sales you refer, the more commission you will make.
If you are interested in becoming a LaCkore Couture Brand Ambassador, please fill out the form below. Your application will be reviewed within 48 business hours.