Best Chains for Pendants: How to Choose the Right Size
When it comes to selecting the perfect chain for your pendant, the options can seem overwhelming. With a wide variety of styles and necklace chain lengths available, it can be challenging to know where to start, especially if you're picking out a gift for someone else. However, by following a few simple rules and breaking down the process into manageable steps, you can make the task of choosing a necklace chain length and style much easier. In this article, we'll provide you with a guide on how to choose the best chain for your pendant, including tips and a chain length chart to help you make the right decision.
Related Link: How to Photograph Jewelry for Instagram (Best Photoshoot Ideas)
What is the Strongest Style of Chain for a Pendant?
When selecting a chain for a pendant, it's essential to consider the strength of the chain. Larger pendants require a chain that is strong enough to support their weight without the risk of breaking. You should also make sure that the chain's clasp is strong enough to support the weight of the pendant. Some of the stronger chain types to consider include:
Curb chain: This style features thick, individually soldered links, making it an extremely durable option for heavier pendants.
Cable chain: With uniformly interlocked links that are soldered or welded individually, the cable chain offers added strength and an elegant look.
Trace chain: Also known as an anchor chain, this style features interlocking oval links bolstered by a bar, preventing twisting and providing durability.
For small and lightweight pendants, a fine pendant chain with a lightweight bolt ring clasp is usually sufficient.
Consider the Size of the Bail or Hole
Another crucial factor to consider when choosing a chain for your pendant is the size of the bail or hole through which the chain will be attached. The best chains for pendants should move freely through the bail or hole, ensuring a comfortable fit. Before purchasing a chain, check the size details of the end caps or jump rings, or physically try it out to ensure a proper fit.
Need to upgrade your jewelry collection? Be sure to peruse LaCkore Couture!
Understanding Standard Necklace Lengths
To simplify the process of selecting the right chain length for your pendant, it's helpful to familiarize yourself with standard necklace lengths. Here is a guide to the most common necklace lengths and where they sit when worn:
Collar length (16" - 17"): Sits comfortably at the base of the neck.

Princess length (17" - 19"): Sits on the collarbone.

Matinee length (20" - 24"): Falls between the collarbone and the bust.

Opera length (28" - 37"): Extends from the top of the bust to just below.

Rope length (37"+): Hangs at or below the waistline.

Determining the Ideal Pendant Necklace Chain Length
The length of the necklace chain for your pendant primarily depends on personal preference, but there are practical aspects to consider as well. Bigger pendants can be worn on both very short and long chains, as long as the chains are strong enough to support them. Conversely, shorter chain lengths are better suited to lighter weight pendants so that they don't get lost or caught on clothing.
It can be tricky to find the ideal length when buying a pendant necklace chain as a present. Think about the recipient's age and physical build as a general rule of thumb. For regular and diminutive pendants, shorter necklace chain lengths (16-18") are suggested for younger people. Lengths of 18 to 20 inches, or even 22 inches, are appropriate for those who are older or who have a larger frame. For a more age-neutral look, try a necklace chain between 24" and 30" long with a droplet design or a piece with lots of movement, like a tassel or a charm.
Related Link: Groovy Jewelry Gift Ideas For The Hippie In Your Life
Which Chain Style Goes Best with a Pendant?
There is a great deal of variety when it comes to the type of chain you can use with your pendant. The final decision will come down to the wearer's tastes and the pendant's aesthetic. When shopping for a chain, there are a few things to keep in mind, especially if you're buying it as a gift.
The most common types of chains for pendants are the trace,snake chains, belcher, and curb and with good reason. They can be worn with many different types of pendants and are classic in design. Choosing one of these timeless designs will not go wrong and will give you peace of mind.
A simple chain like a snake or curb chain will look great with a pendant that has a modern or contemporary design. The simple, sleek lines of these designs give the pendant all the attention it deserves. However, a trace or belcher chain, where each link is more prominent, may be more appropriate for a more ornate or traditional pendant design.
If you want your pendant to stand out more, go for a chain with a diamond cut or hammered finish. These coatings add visual interest to the pendant by adding texture and reflecting light.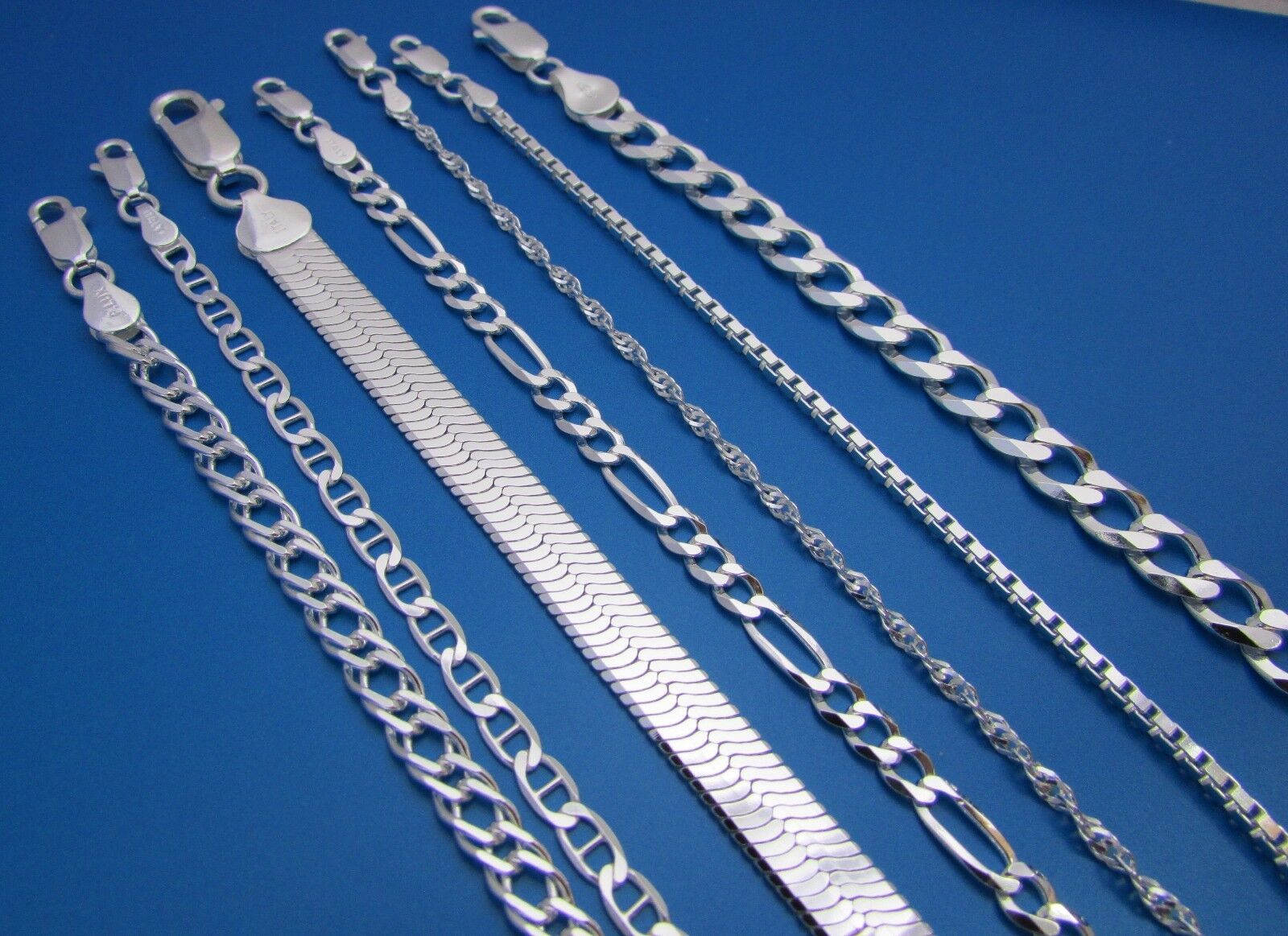 When It Comes to a Pendant, How Thick of a Chain Is Ideal?
An additional factor to think about is the gauge, or thickness, of the pendant chain. Pendant chains typically have a gauge of 0.9 mm to 1.7 mm. If your pendant isn't extremely large or heavy, stick to a chain within this size range. A chain with a gauge of 0.9mm to 1mm is a good place to start for most lightweight pendants.
It's important to remember that the strength of a chain can be affected by its thickness as well. It's common knowledge that larger and heavier pendants require stronger, more substantial chains, while smaller and lighter pendants are better suited to thinner, lighter chains.
Want to learn more about jewelry? For more, check out LaCkore Couture.
How to Pick the Best Chain
If you want your pendant to stand out and look harmonious with the rest of your necklace, you need to pick the right chain. You can choose a necklace chain that will best highlight your pendant by thinking about its strength, the size of the bail or hole, the length of the necklace you have in mind, and the style and thickness of the chain. When shopping for a pendant necklace chain as a present, keep the recipient's age, body type, and preferred look in mind. In the end, a thoughtful and treasured present can be achieved by selecting a chain that goes well with the pendant and suits the wearer's personality. With these rules and suggestions in mind, you'll be able to find the ideal chain to complement your pendant, whether you're shopping for yourself or a loved one.
Related Link: What is 925 Sterling Silver, and How Do You Recognize It?
---